Benefits, Rates, Insurance Coverage, Policies & More
What can you expect in your massage session at MyWellness Chicago?
Each session is tailored to your needs, ensuring your optimal benefit. I do not watch the clock – unless you request it.
Affordable Rates
By appointment only. Rates are based on length and type of massage, averaging $1 per minute. Special pricing is available. Please contact Al Kohen for rates and to book your appointment.
MyWellness Chicago offers massage therapy in a clean and private office in Deerfield, IL. Call and schedule your appointment today.
Insurance Coverage
I will readily provide you with a form detailing each session, including CPT codes, for you to submit to your insurance company. Some insurance companies and policies will cover your massage therapy treatment. Please check with your insurance company for coverage details. Health Savings Accounts and Flexible Spending Accounts may also be used for massage therapy if it is used to alleviate pain due to a medical condition. A letter of medical necessity from your physician is typically needed for reimbursement.
Massage is an "informed touch" and a compassionate, liberating art form that addresses the body, mind, and spirit. It promotes whole-body well-being through the integration of techniques and tools. I hold appropriate boundaries and put passion into my work with the intention of healing patients.
I reserve the right to decline treatment to a patient for inappropriate behavior, poor hygiene, or anything else that prevents a proper massage from being executed.
Payment is due at the time of service. I accept Cash, Personal Checks, and major Credit Cards.
If there is a need to cancel the appointment, please note that I require a 24-hour notice; otherwise, you will be charged for the scheduled time allotted to your session.
Please arrive 5-10 minutes before your session start time so that I can conduct an assessment on you prior to your therapy session and so that you can complete a short intake form. Please call if you are running late.
All information provided and discussed will be kept in the strictest of confidence. The following are complete contraindications, and no massage or bodywork will be performed: fever, contagious or infectious disease, intoxication, or any other condition that may not be appropriate for Massage Therapy.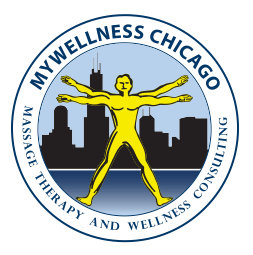 Hours:
Mon - Thu: 9:00 AM - 7:00 PM
Fri: 9:30 AM - 5:30 PM
Contact me for weekend availability, +1 (847) 542-0510